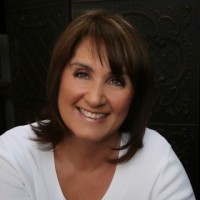 Our Healing God - Part 3
By Korky Rogers | January 4, 2012
We need to settle with finality in our own hearts that healing and wholeness belong to us positionally in Christ! But we must own it to experience it! The believing of that fact leads to the experiencing of that fact! Let's look into the Word a bit more to see what is profitable to know about supernatural healing.
"Surely He has borne our griefs (sicknesses, weaknesses, and distresses) and carried our sorrows and pains [of punishment], yet we [ignorantly] considered Him stricken, smitten and afflicted by God [as if with leprosy]. But He was wounded for our transgressions, He was bruised for our guilt and iniquities; the chastisement [needful to obtain] peace and well-being for us was upon Him and with the stripes that wounded Him we are healed and made whole." (Isaiah 53:4,5 AMPL).
He, Jesus, has borne our sickness, meaning carried it away; to lift up, to bear away, to convey, or to remove to a distance. Borne is Levitical word, the same word used in Leviticus 16.22, "the scapegoat shall bear upon him all their iniquities" – the high priest laid hands on the goat and by faith transmitted or transferred the sins of Israel to the goat, the goat was then sent away into the wilderness. Just the same, Jesus bore your sin and sickness, on the cross. Sin and sickness passed from you to Jesus Christ and salvation and health passed from Jesus Christ to you!
Borne and carried signify "to assume as a heavy burden". Both of these verbs signify substitution; they mean 'one bearing another's load'. Just as it is true He has borne our sin upon Himself on the cross, it is equally true that Jesus has borne our sicknesses and carried our pains. Both verbs in the Hebrew mean a complete removal. When Jesus bore our sins, our sicknesses, and our pains, He completely removed them! Not only did God make Jesus, who knew no sin, to be sin on our behalf, but the literal wording of Isaiah 53:10 tells us that God made Jesus who knew no sickness to be sickness!
When Jesus was legally born into this earth as a man to accomplish the Word spoken by the Father of Him, the message that was proclaimed concerning Him after His death on the cross and resurrection from the dead, was "how God anointed Jesus of Nazareth with the Holy Spirit and with strength and ability and power; how He went about doing good and in particular, curing all who were harassed and oppressed by the power of the devil, for God was with Him." (Acts10:38 AMPL) The Bible tells us that it was Jesus' good pleasure to do the will of the Father, and that He would do nothing unless He had seen the Father do it! Quite obviously God the Father wants mankind to have and experience peace with Him and wholeness – spirit, soul, and body!
Having peace with God by being born again is fairly widely accepted as truth, while divine healing is not. The Bible clearly points to both as being the will of God for all mankind. And how He longs for that positional truth to be our experience in life!
Unbelief is the greatest hindrance to receiving all that has been appropriated for mankind by Jesus Christ, simply not believing God wants YOU well. To recognize and believe that God loves you as a unique individual and desires that you experience the very best of health is difficult for most people to believe, nevertheless, it is true! "He could do no mighty works there because of their unbelief" (Matthew 13.58). In another place the father of a tormented young man cried out to Jesus, "help my unbelief" A simple yet profoundly deep cry for help! If you know unbelief is the problem, simply ask God to help your unbelief!
Another block to receiving supernatural healing is continuing to live in known sin. In other words you know you are not living right, but continue on anyway. The knowledge of right and wrong and not doing what is right brings "guilt" onto the sin, and with guilt comes a great sense of "unworthiness" to receive anything from God, which is quite simply another shade of unbelief! Solution – get it right with God! If we confess our sin before God alone and turn away from it, He is faithful and just to forgive us and cleanse us from all unrighteousness!(1 John 1:9) There is no waiting period with God, all He is looking for is a heart that is right! Turning away from sin that has become your lifestyle is always extremely difficult, but God always gives the grace to do it if you ask Him for help and then He makes a way out and on where there doesn't seem to be a way!
Holding unforgiveness toward others and yourself is another big block to experiencing supernatural healing, again not because God isn't moving toward you with healing, but because you have a wall in place against receiving. Unforgiveness usually has legitimate roots and that is the problem. Something is owed you, whether tangible or intangible! Forgiveness is letting the legitimate debt go; stamping "paid in full" on the debt from your heart; you choosing to forgive the debt and let the debtor go free, forever! – "And forgive us our debts, as we also have forgiven (left, remitted, and let go of the debts, and have given up resentment against) our debtors." (Matthew 6.12 AMPL)
Bitterness, anger, resentment are all a part of the family of unforgiveness! They will hold a person tight in their grip and keep them from receiving what they need and want from the Lord! It's best just to let it all go for your own sake and certainly for your health's sake!
Receiving the experience of our positional spiritual reality is God's heart for each and every person! Jesus paid the price for your healing, and wants you to have what He died to give you! If you haven't been born again, why don't you do that right now? Just ask Jesus Christ to come into your heart and be the Lord of your life. Experiencing that peace with God is healing in itself! Then, get rid of the stuff that would block receiving from Him; then ask Him to heal your physical, mental, or emotional need! Simple stuff, but profoundly deep! God loves you and so desires that you experience that love from Him! Go ahead, Live!
Korky Rogers can be contacted at korky@mkrministries.com
Back