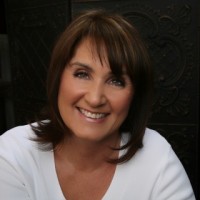 Our Healing God - Part 2
By Korky Rogers | January 4, 2012
In the Bible, 2 Timothy 3.16, 17 states, "All scripture is inspired of God (God-breathed) and is profitable for instruction…"
Believing this statement to be true we took a look into the Old Testament a bit to discover God declaring, "I AM the Lord that heals you" Or as another translation states, "I AM God your Healer". (Exodus 15:23-26)
We saw in the Bible, God revealing Himself as our "healing God"; and that it was His will to heal all who would believe and expect that what had been told him about God was true.
Malachi 3:6 states another character trait of God, "For I am the Lord. I do not change…." And so, true to His nature, God our Healer continued to provide opportunities of supernatural healing for mankind! We have a glimpse of God in action at the Pool of Bethesda. "Now there is in Jerusalem by the Sheep Gate a pool, which is called in Hebrew, Bethesda, having five porches. In these lay a great multitude of sick people, blind, lame, paralyzed, waiting for the moving of the water. For an angel went down at a certain time into the pool and stirred up the water; then whoever stepped in first, after the stirring of the water, was made well of whatever disease he had." (John 5:2-4 NKJV)
It would appear from the above account of supernatural healing that God never stopped being who He had declared himself to be, even if most of mankind did not believe it to be so! Now enters Jesus onto the pages of recorded history reading Isaiah .61.1-2 and speaking of Himself declaring, "The Spirit of the LORD is upon Me, Because He has anointed Me to preach the gospel to the poor; He has sent Me to heal the brokenhearted, to proclaim liberty to the captives and recovery of sight to the blind, to set at liberty those who are oppressed; to proclaim the acceptable year of the LORD." Then He closed the book, and gave it back to the attendant and sat down. And the eyes of all who were in the synagogue were fixed on Him. And He began to say to them, "Today this Scripture is fulfilled in your hearing." (Lk.4:18-21 NKJV)
In another part of the Bible Jesus is referred to as fulfilling Isaiah. 53.4-5, "He personally bore our sins in His [own] body on the tree [as on an altar and offered Himself on it], that we might die (cease to exist) to sin and live to righteousness. By His wounds you have been healed." (1 Peter 2:24 AMPL). Because we understand that we are not spiritually healed from sin but rather made new creations in Christ Jesus, the phrase "By His wounds you have been healed" must therefore refer to healing of another kind. Let's look then for answer in scripture since it is profitable for instruction!
When evening had come, they brought to Him many who were demon-possessed. And He cast out the spirits with a word, and healed all who were sick, that it might be fulfilled which was spoken by Isaiah the prophet, saying:
"He Himself took our infirmities and bore our sicknesses." (Matthew 8:16, 17 NKJV)
And again, "how God anointed Jesus of Nazareth with the Holy Spirit and with power, who went about doing good and healing all who were oppressed by the devil, for God was with Him." (Acts 10:38 NKJV)
Jesus told us, "The thief does not come except to steal, and to kill, and to destroy. I have come that they may have life, and that they may have it more abundantly." (John 10:10 NKJV) Sin, sickness and oppression certainly rob us of abundant life! Not just the individual battling against these things, but usually all those who are close also!
So, what was Jesus sent to do? What was His mission?
"…the reason the Son of God was made manifest was to undo (destroy, loose, and dissolve) the works the devil has done." (1 Jn. 3.8b AMP)
AND GOD, HE HAS NOT CHANGED! He is still, TODAY, "I AM the Lord who heals you!" God is the same today as He was yesterday, "Jesus Christ, is the same, yesterday, today, and forever." (Hebrews.13.8 NKJV) His desire is still to 'heal all'!
HOW? The same way it has always been; by believing what has been told you and expecting it to be so! Good God, Bad Devil!!!!
Korky Rogers at korky@mkrministries.com
Back