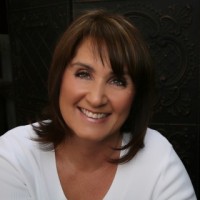 Our Healing God - Part 1
By Korky Rogers | January 4, 2012
In the Bible 2 Timothy 3.16, 17 states, 'All scripture is inspired of God (God-breathed) and is profitable for instruction…' As we believe this statement to be true, let's go into a bit of the Old Testament and discover something about our God!
Under the Old Covenant, God's health and healing provision came primarily through the Law and the Prophets. In Exodus 15.23-26, the Lord reveals Himself as 'I AM the Lord that heals you!' Or as another translation states, 'I AM God your Healer'!
In Exodus 23: 25, 26, He again declares, 'I will take sickness from your midst …'
In Numbers 21:4-9 the account is given of fiery serpents infesting the Israeli camp and anyone bitten would die. God our Healer provided a miraculous way of escape from death for His people through Moses.
'And Moses made a serpent of bronze and put it on a pole; and if a serpent had bitten any man, when he looked to the serpent of bronze [attentively, expectantly, with a steady and absorbing gaze], he lived.' (Numbers 21.9 AMPL)
When we look closely at this account we discover the essential element to receiving life is belief! If they looked expectantly at the serpent, believing that what was told them was true, they lived! The same still holds true today, if we receive anything from our Lord, it is because we have believed what was told us and expected it to be so!
In 1 Kings 17 through 2 Kings 5 we find the greatest portion of accounts of Elijah and Elisha, the major Old Testament prophets whom God used to bring healing and provision to His people. They are a type of New Testament believer, God working through men by His Holy Spirit! In each of these accounts mentioned and many more in the Old Testament it is quite apparent God is a healing God!
As we move farther along in the Old Testament into the writings of the prophets, the recorded Word begins to reveal quite specifically a time when things would be different! They pointed to a time when the God of our Salvation would come and take up residence in this earth! There is much prophecy about our Lord Jesus, preparing mankind for the time when a change would take place, a time when the free favors of God would profusely abound, a time when healing would not be under the jurisdiction of the law and the prophets!
"Surely He has borne our griefs and carried our sorrows;
Yet we esteemed Him stricken, smitten by God, and afflicted.
But He was wounded for our transgressions, He was bruised for our iniquities;
The chastisement for our peace was upon Him, and by His stripes we are healed." (Isaiah. 53:4-5 NKJV)
"The Spirit of the Lord is upon Me, because He has anointed Me to preach the good news to the poor; He has sent Me to announce release to the captives and recovery of sight to the blind, to send forth as delivered those who are oppressed, to proclaim the accepted and acceptable year of the Lord [the day when salvation and the free favors of God profusely abound.]" (Isaiah 61:1-2 AMPL)
We understand today that these Scriptures clearly point to Jesus Christ.
In Malachi 3.6 God declares of Himself, 'For I am the Lord. I do not change….'
Korky Rogers may be contacted at korky@mkrministries.com
Back