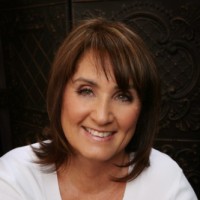 Big Dreams
By Korky Rogers | February 24, 2012
"For I know the plans I have for you," says the LORD. "They are plans for good and not for disaster, to give you a future and a hope." (Jeremiah 29:11 NLT)
"And so they reached Jericho. Later, as Jesus and his disciples left town, a great crowd was following. A blind beggar named Bartimaeus (son of Timaeus) was sitting beside the road as Jesus was going by. When Bartimaeus heard that Jesus from Nazareth was nearby, he began to shout out, "Jesus, Son of David, have mercy on me!" "Be quiet!" some of the people yelled at him. But he only shouted louder, "Son of David, have mercy on me!" When Jesus heard him, he stopped and said, "Tell him to come here." So they called the blind man. "Cheer up," they said. "Come on, he's calling you!" Bartimaeus threw aside his coat, jumped up, and came to Jesus. "What do you want me to do for you?" Jesus asked. "Teacher," the blind man said, "I want to see!" And Jesus said to him, "Go your way. Your faith has healed you." And instantly the blind man could see! Then he followed Jesus down the road." (Mark 10:46-52 NLT)
Bartimeaus was a professional beggar, his coat indicated a license to beg for a living, and so he spent his days in the public arena dependent upon the kindness and generosity of people to sustain his life. He had little to no hope of life ever changing; the best he could hope for were larger sums of money to be given him. He had no other means of living being unable to see.
As he sat by the side of this public road day after day he was privy to many conversations of those who traveled that way. Day after day he heard of this miracle-working man who walked the land of Israel. He heard how Jesus of Nazareth went about doing good and healing all who were oppressed of the enemy, helping those who had no hope - until this man from Galilee passed by.
HOPE sprang up in his heart! He began to dream of living a life of sight. Of being able to see the faces of his family and those who so generously gave him alms; to see the food whose wonderful aroma caused his stomach to growl! Perhaps he began to plan what trade he would learn when sight was restored to him by Jesus of Nazareth. Hope was allowed entrance and nurtured the dreams of change! And slowly but very surely faith in this Man grew in his heart.
HOPE gave him a different future! Hope caused him to plan a future for himself far different than the life he now lived. Hope that life could be far different than what he had ever experienced caused Bartimaeus to dream big dreams. Hope gave birth to faith in this man called Jesus of Nazareth, the man who healed all who came to him! Faith and hope gave him voice to call out to Jesus whom he heard was nearby.
The crowd who followed Jesus along supposed Bartimaeus cried out to Jesus to receive alms from him, they could not hear what Jesus heard in Bartimaeus' cry – faith and hope cried out together! His dreams cried out from his heart! He would not allow the voices of those around him to quench his faith; faith born of hope and knowledge of the goodness of the Son of David. The name Bartimaeus called out for Jesus with, acknowledging his recognition of the spiritual authority of this man called Jesus of Nazareth.
When Jesus heard Bartimaeus' cry and called him to come to him, Bartimaeus threw off his coat! His coat represented his whole social and economic system, his identity was wrapped up in that coat. He was willing to throw off his former identity, all that his life was and move forward into a new identity and new life! Faith had given substance to the hope that had filled his dreams. He was prepared for his time of change! He was ready for his future!
Bartimaeus knew exactly what he wanted, all of his hopes and dreams were wrapped up in that one line answer to Jesus' question, "what do you want me to do for you"?
"Teacher, I want to see". Bartimaeus had learned of the Father from Jesus; the accounts of healing and help had shown him a Father God he had never known. A loving, compassionate God who desired good futures! His deepest heart action of faith born from hope, the throwing off his blind man's coat at the call of Jesus, brought instant response from Jesus, "go your way, your faith has healed you"! And Bartimaeus' chosen way was to follow Jesus, the author of his hope, dreams, and faith. A life of big dreams fulfilled!
No matter your circumstances, place, or position in life hope costs you nothing and can gain you everything!
Hope precedes faith; hope led Bartimaeus to believe if other impossible and incurable situations could be changed by Jesus, so could his! The Lord's plan for our lives is always for our good. Jesus came to show us the Father, and in doing so he went about doing good and healing all who were oppressed of the enemy.
Let hope spring up in your heart and begin to dream again and to plan a future that gives you abundant life!
He loves YOU and His every thought toward you is for good and not evil!
Back