Newsletter Aug 2019
By Mike | August 16, 2019


www.mkrministries.com P.O. Box 893670 Temecula, CA 92589 (951) 640-8406

MK Rogers Ministries History Newsletter
Greetings to all our faithful supporters, friends and family!
We want to thank you - our partners, families and friends for your support and prayers, helping us do what God has called us to do.
We had a good idea of what God had called us to do for His church, for people and for the lost before we started in this ministry. To teach and train the next generations in what we have learned in over 40 years. What we didn't know was how He was going to do it. And how much greater His plans were for us. As the years went on, the Holy Spirit revealed to us more and more what God's plans were for us.
June 3, 2019 M K Rogers Ministries turned 12 years old. I wanted to share a little history of some of the things that God has done through us in these 12 years. I will do so in 3 parts. This information has come from our past newsletters and also from what we have recorded and not shared. In December 2006 Korky had an angelic visitation, a messenger angel from Jesus. He stayed in our dining room for about 3 days. Then he spoke to Korky many things from Jesus and she wrote them down. We have seen this message from Jesus through an angel come to pass in our lives bit by bit. We have never tried to make or force it to happen, we have just believed that God's will would be done in our lives and have done our very best to cooperate with Holy Spirit's leading for that to happen!
In June 2007 we were separated out from NCF into what God had called us to do. We were with them and were assistant pastors 20+ years.
For those who have followed us for many years, you know we have changed where we have lived many times since 2007. This was part of what the angel told Korky we would be doing. Many times, I did not recognize this at first or would forget when we would once again find ourselves needing to move, but Korky would remind me what the angel had spoken to her.
Part of the message the angel spoke was that we would live our lives as Jesus' servant Abraham did, in tents in our hearts and willing to do as Jesus said. Abraham moved his tents from place to place, as seen in Genesis, chapters 12 -25.
So, in 2007 while living in Temecula, where we had lived for 20+ years, we knew for the first time, it was time to move. A place opened for us in Romoland on property owned by our good friends Bob & Lori Pinnell. Then after 14 months we moved to a huge home owned by Korky's brother and wife, Robert and Colene Freeman, in Wolf Valley in Temecula, across from the Pechanga Casino. Then to Hemet, then to Sage. Then back to Hemet where we have lived in our present home for 7 years. In April of this year we bought it from the owner as the Lord led. Each one of these places were and are, strategically, where God wanted us to be, to pray and take the land in the spirit realm for His Kingdom.
Every place we have lived we would pray over the area and in some of them we had glory meetings and/or prayer meetings and Bible studies. We would take walks praying over the areas where we lived and I have prayed many times while walking up and down Florida Avenue here in Hemet, declaring an outpouring of God's Spirit over the San Jacinto Valley where Hemet is located as well as other communities.
After moving out into our ministry in 2007, the first church that invited us was Lifeline International Ministries in Temecula. Pastors Bob and Shirley Cash asked us to minister in the prophetic and in healing to their congregation. When we did the Holy Spirit's, presence came, and the power of God was released. We became good friends with the pastors and were with them for a long-time - teaching and ministering. We had the honor of ministering with them when revival broke out in their church.
In 2008 the Lord spoke to us to have glory meetings in the house in Romoland; to bring adults, youth, and children into His Presence through worship. Our son in law Nick Di Nieri led powerful and beautiful worship for us and God would show His glory in those meetings with healings and deliverance and angelic visitations. We would teach and train on how to hear the voice of the Holy Spirit and how to move with Him and His gifts. Then we would have a time to let them move in what they learned, with Nick leading us back into worship. We called it a safe place to learn and to practice. They were free to step out in faith, and they did, with even the children receiving words of knowledge, prophecies, prophetic songs, and visions from the Holy Spirit. Many told us how they operated in the gifts to help people throughout the week, doing what they learned at the glory meetings. For over a year we had those meetings in the house in Romoland and watched God move among and with everyone!
Throughout the 12 years Korky and I have ministered in different churches, regardless their size. We have done meetings demonstrating the Holy Spirit's gifts in churches and in other meeting venues including tent revivals. There were times we would visit a church service or a meeting and would be asked to minister. We would totally rely on the Holy Spirit to lead us and we love that.
We have been privileged to be involved in presbyteries with other church leaders and we have conducted one by ourselves for pastors who asked us to minister to 30 of their leaders. That meeting lasted many hours, with each of the leaders being blessed with the words the Holy Spirit gave to Korky and I for them.
We have spoken and ministered in different conferences. One conference we ministered in we joined other minsters in Spokane, Washington for 'Lifting up the Standard of the Supernatural'. This was in 2010 for 4 days. After the conference I was asked to speak at the Sunday service, that was a blessing. I taught on prophetic worship with songs and instruments. After I taught, we went into worship. What a service we had! The presence of heaven was so strong! Some of the singers and those who played instruments sang and played prophetically. A young man got on the drums and started playing, and the glory came. The people broke out praising God. He told me, he heard it in the spirit and played it. I was told he is the pastor's son who had quit playing drums.
Throughout all of this time the younger generations have been attracted to us wherever we would go. A lot of them came to us with questions about the Holy Spirit and the supernatural. A lot of them had been receiving the gifts of the Holy Spirit but didn't recognize the gift or know what to do. Wherever we were, we would take the time and teach them. And the Holy Spirit always had encouraging words for them. We would see the young people coming to our glory meetings to learn about the gifts of the Holy Spirit and how to flow in them.
We have ministered in marriage conferences and have held our own marriage conferences. I have spoken in men's conferences and retreats. Korky has spoken in women's events. She has had the opportunity to travel to and minister in France, Belgium, Mexico, and Hawaii. We have also held women's conferences ourselves hosting powerful and prophetic women ministers. Women of all ages were transformed by the power of the Holy Spirit- receiving healing physically, emotionally and freedom from bondages that had them bound for years! I am always blessed to watch Korky function in the prophetic as a prophet of the fivefold ministry gifts of Jesus to the church and the world. There are many churches and people's lives who are touched, encouraged and changed by her prophetic ministry. Her revelation teachings have set free and blessed many. Her wisdom in counseling leaders and people is amazing. When she taught healing classes people would get healed while she was teaching. Korky has angelic encounters and wrote a book on some of them.
We frequently minister in prayer counseling together, healing the broken hearted -the emotionally hurting -setting free those who are captive. It is an amazing thing to see for us each and every time. It never gets old nor do we take it lightly!
We were sent out to teach and train about God's Presence and the knowledge of the glory of the Lord, Habakkuk 2:14; To let His presence and His glory signs come into the midst of the people and minister to them. Our next newsletter will contain Part 2! Thank you for your love and prayers! Your brother in Christ, Mike
Family Easter in Romoland 2008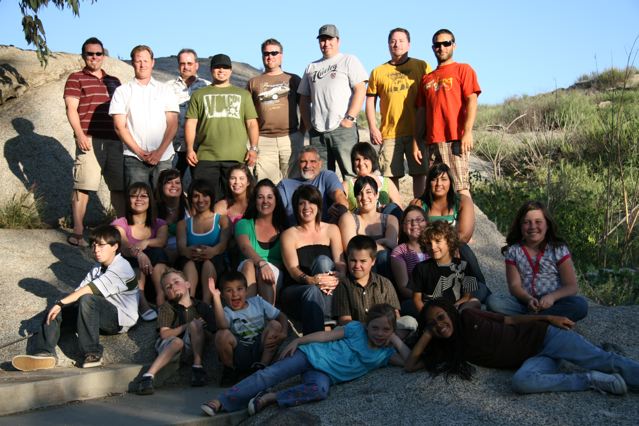 _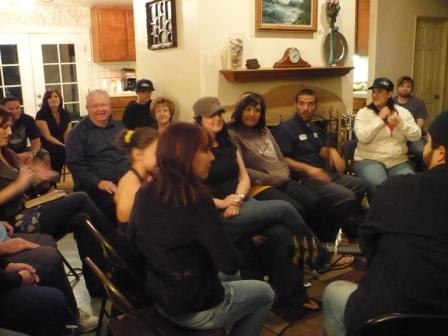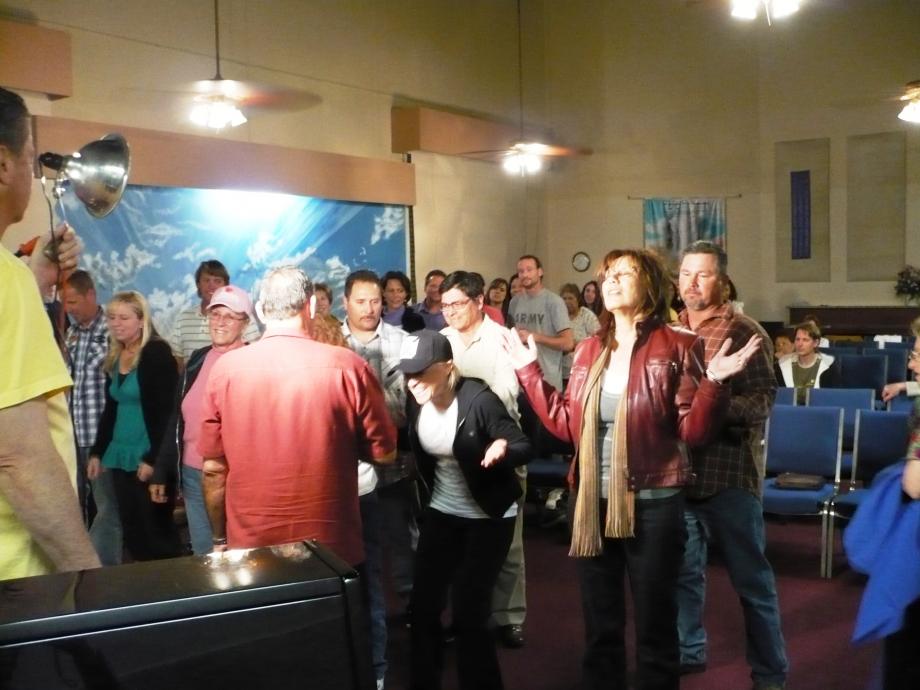 _______________________________________________________________________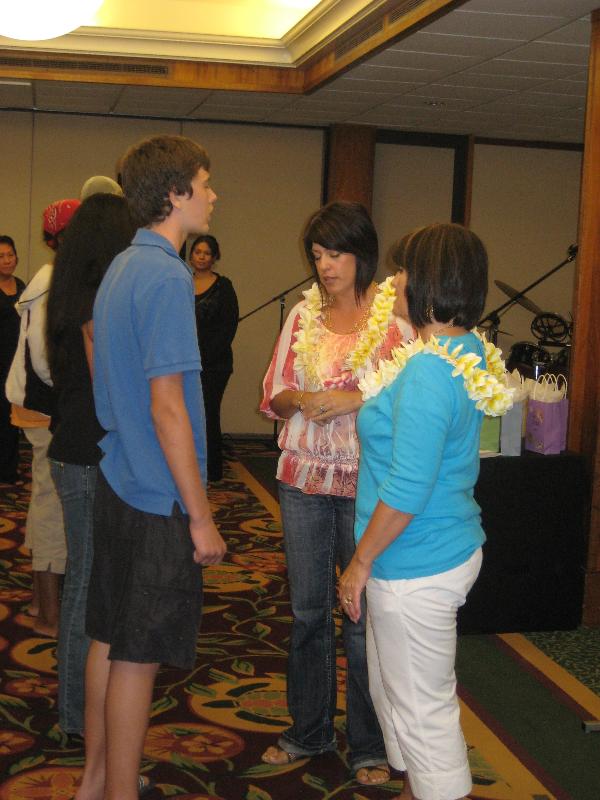 _____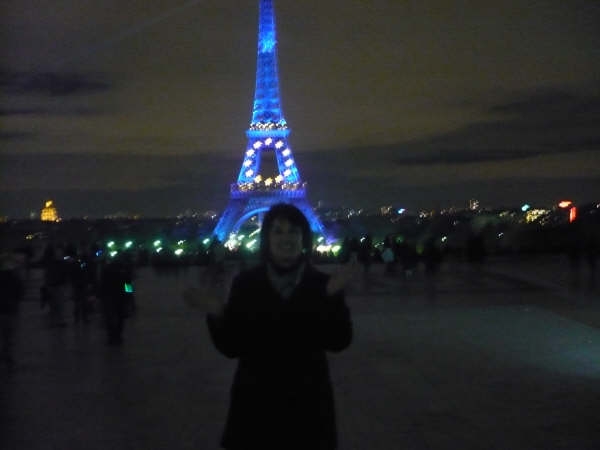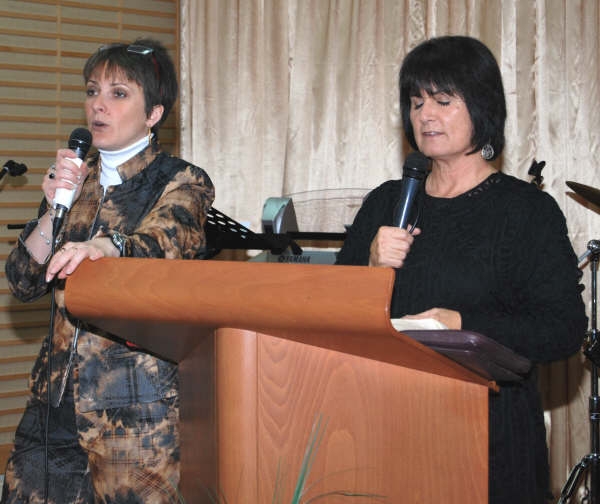 "For the earth will be filled with the knowledge of the glory of the Lord, as the waters cover the sea."
Back