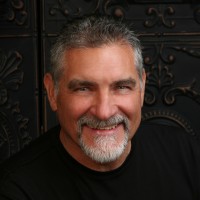 August Missions Trip to Mexico
By Mike Rogers | October 6, 2011
We returned to Ensenada, Mexico in August and held a Healing Encounter with Jesus Conference at Pastor Santiago's church Bethel of Loma Linda with one service at Pastor Javier's on the east side of Ensenada. We had three days of miracle and healing services with Jesus!
We began Friday night August 26 at Pastor Santiago's with teaching that Jesus paid for your healing, and looking at the origin of sickness, disease and death.
Adam's sin released sin and death, but Jesus paid the price for sin and our healing, looking into many scriptures showing this payment.
Many healings took place that evening among the people present. One lady came to testify that she had diabetes and after the healing prayer she checked her blood sugar and her count was 120. She said it had never been that low. I told her I didn't know what 120 meant and she said "perfect". I told her go show her doctor what Jesus has done for her and let him take her off medication.
On Saturday, August 27 we taught workshops from 10 am - 1:30 pm, three sessions on how believers are to heal the sick in Jesus' name. The workshops were:
1. Jesus wants every believer to pray for the sick.
2. Understanding the anointing.
3. How to release the anointing in you.
After the teaching each person was given opportunity to release the anointing power of the Holy Spirit that was in them to another. I divided the class in half with one half of the group lined up in front of chairs (just in case the power of God overcame them and they fell out in the spirit). The other half each stood in front of one of that group. I instructed them to say, "I release the anointing of the Holy Spirit in Jesus name, be blessed!", then to touch them to impart that healing anointing. Good thing the chairs were there because they did fall out! Then they all exchanged places and did the same thing. What a powerful time showing them the Holy Spirit has given all believers the stuff to heal the sick in Jesus name!
We held Saturday night service for Pastor Javier. His church is way over on the other side of Ensenada from Pastor Santiago's. In this rough part of town Pastor Javier and his church are letting Jesus shine in the darkness!
The Holy Spirit led me to teach on the healing Presence of God for in His Glory is healing.
The Presence of our God coming to a place is a holy visitation. When He is there who or what enemy of ours can stand in His Presence? Can sickness, disease or evil spirits? No, they have to release God's people and leave in God's Presence.
I had those who were experiencing pain in their bodies and those needing healing to stand up. I told them that when the pain left or they knew that they were healed to then sit down. I chose not to have music being played at this time. I instructed them that we were going into the throne room of God. Jesus made the way by His blood. Like Moses, I had everyone say, "Lord, show me your glory". And the Presence of God came, His glory filled the place. There was a holy silence in God's presence and people started sitting down, healed. Some got excited that they were healed; one lady yelled and went down receiving deliverance from the devil. What can stand in the Presence of God, nothing! Bethel church worship team had accompanied me and I had them minister and the power of God fell, what a night!
Pastor Javier had a word of the Lord for some on the worship team and a word for me that blessed me. I told the Lord you are awesome! All the way on the rough side of Ensenada you gave me this word from this humble Mexican pastor that encouraged me, thank you!
Sunday morning service was back at Bethel Loma Linda.
Teaching on transferring the anointing we looked into God's word on how the anointing power was transferred to inanimate objects, releasing the power of the Holy Spirit and causing supernatural change.
1. Anointing transferred to salt, 2 Kings 2:19-22
2. Anointing transferred to cooking flour, 2 Kings 4:38-41
3. Anointing transferred to a stick, 2 Kings 6:1-7
4. Anointing transferred to handkerchiefs, Acts 19: 11-12
5. Anointing released through a shadow, Acts 5:14-16
We demonstrated the fifth in the service that morning. I had brought a flood light which we plugged in with a long extension cord. One of the tall brothers in the service held the light over my head causing a shadow to be cast. We walked in front of the people who had come to the front of the church to receive from Jesus with my shadow passing over them. Some went down, some cried, but most of them remained standing with their eyes closed. Each of the faces shown with glory as Jesus ministered to them. Everyone in the church had opportunity to stand in line. And the same thing happened to each one. After the service I asked all who were healed and touched by Jesus in these three days of meetings to give their testimony to the church to email to me.
Thank you all for your prayers and support so we can continue doing what God has called us to do for Him. Please be in prayer for us as we are planning to hold many more healing encounters with Jesus!
Back