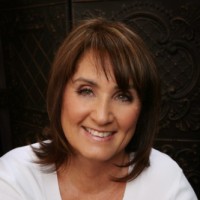 A Moving Tale
By Korky Rogers | May 18, 2011
We recently moved to Hemet, Ca to live for a season. Probably to most of you that doesn't seem unusual or significant in and of itself. But it doesn't stand alone but comes at the end of a series of moves since November 2007 when we began this new journey with Jesus.
We had lived in our Temecula home for close to 25 years (I am a native Temeculan) when the Holy Spirit told us to move out without telling us where we were going! Sound familiar to anyone? We supposed we would be traveling in our ministry so we proceeded to pack up, give away and store our belongings. In a month's time we found ourselves in Romoland, CA living in a home graciously donated by dear friends.
Okay, so now what? We thought perhaps a couple months and then the way into itinerate ministry would be made plain. But no, instead we held wonderful intercessory prayer meetings and glory meetings. People came from all over to these meetings, to Romoland for heaven's sake!
Then after fourteen months, the Holy Spirit again spoke to us about moving out without telling us where we were going! We only knew we were to head back to Temecula, but not to our former home there. Soooo, we waited for instruction. Again we were graciously given a home to live in free near the Pechanga Reservation. We began holding "Natives in the Glory" meetings for Native Americans, and they came - from near and far! Wonderful, glorious times in God's Presence with the Holy Spirit teaching and instructing among us all. These meetings would sometimes last into the wee hours of the morning, no one wanted to leave! Then…
The Holy Spirit began to speak to us concerning another move, this time He told us where – Hemet. But we hesitated in obeying for reasons that make absolutely no sense now! Nevertheless, it was time to move so we decided to move back into our own home in Temecula. Why not, right? It would be empty and we needed a place to go.
Funny thing about the Lord, once He gives you direction He expects you to follow it. Well, we spent six months struggling with ministry and money while He waited for us to figure out that we needed to move to Hemet. Don't want to ever go through anything like that again! So six months after the time we should have been here, here we are – in Hemet California!
We are currently living with my sister, Vicki – 'cause God said! She prayed us into her home and isn't ashamed to say so! We looked and looked at places to live and God said, "With Vicki". Okay, this time we obey!
So, here we are! What next, Lord? We had started a glory meeting here in Vicki's home way back in 2010 and it is still going strong! We are beginning to turn the leadership of it over to my sister per God's instruction. She is well able to lead a home group and has the support of her pastor and church in it.
Mike has started prayer walking the streets and ministers to many people throughout those times. For those that don't know he was the original 'cross-walker' in Temecula way back in 1979 or so. Street ministry and evangelism is in his blood big-time!
We are expecting awesome and wonderful things to happen here, because that is the way the Lord is!
Life hasn't gone in directions we thought it would a few years ago, but He has a purpose far beyond the little bit of plan we can see ahead and we trust Him more than ever and are excited for whatever is next!

Back