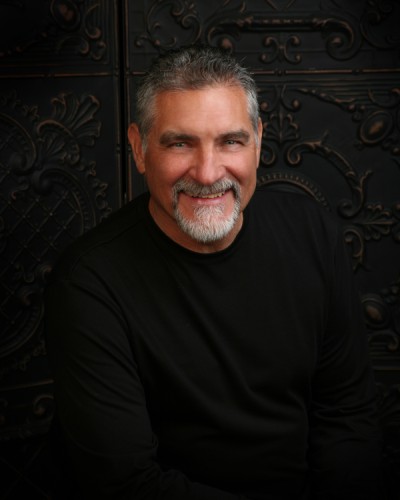 Mike was first ordained in 1981 and served as evangelist and assistant pastor for three years, then was placed in senior pastor position which he held for three years. At the Lord's leading he became an assistant pastor again and served in that position for over twenty years. In 2007, Mike and his wife Korky were separated out to establish their own ministry.
Mike was born in Los Angeles and raised in Huntington Beach, California where the surf scene of the 60's was his life! Moving inland to the Temecula area he received Jesus as Lord and Savior in 1976 and in 1978, he was baptized with the Holy Spirit. At that time Mark 16.15-18 became a revelation to be practically applied: "Go into all the world and preach the gospel to every creature. He who believes and is baptized will be saved; but he who does not believe will be condemned. And these signs will follow those who believe: In My name they will cast out demons; they will speak with new tongues; they will take up serpents; and if they drink anything deadly, it will by no means hurt them; they will lay hands on the sick, and they will recover."(NKJV)
Mike became a doer of that Word and not a hearer only, and saw God move supernaturally among his family, friends, co-workers, and strangers! At the same time God started speaking to Mike and showing him in His Word about the last day outpouring of the Holy Spirit and the Glory of His Presence coming to earth for the great harvest of souls.
Mike believes the church needs to prepare for participation in that outpouring of the Holy Spirit. To be able to flow in the supernatural manifestations and demonstrations of the Holy Spirit outside the church walls by learning to flow supernaturally within the church now; God's people learning about the anointing power of the Holy Spirit and how to move with that anointing individually and corporately. Mike also teaches that every believer should have a working knowledge of the believer's authority over the devil.
Mike's heart is that through teaching and demonstration of the Holy Spirit, the church will be brought to a place where the River of God will flow day and night in the churches. Where at anytime whoever comes into the church building, the Presence of God will be there and peoples' needs will be met supernaturally by the Father to glorify His Son Jesus. His teachings include: The Glory of God, The Anointing, Healing the Sick, Healing the Brokenhearted, Believer's Authority, Gifts of the Spirit, Baptism in the Holy Spirit, Who are You in God's Kingdom?, Creation is Waiting on You! And much more!
Mike has ministered in many venues – churches, tents, home groups, campgrounds…. He has ministered men's meetings and multi-day conferences, healing encounters, Glory meetings, men's rehab centers, Native American conferences and Bible studies, and working with churches in Baja California.
Mike and Korky also minister together as well as individually in the gifts of the Spirit with confirming signs and wonders. They have been married 30+ years after both experienced failed marriages and enjoy eight children and currently fifteen grandchildren. They are available to teach marriage and family conferences, retreats and meetings through their "One Love" ministry.